Property Clean Outs & Property Clean Up off North Main Street, Jacksonville.
We offer the best same day junk removal in the JIA Airport area near Pine Lakes Subdivision and will handle all of the hauling, loading, and debris cleanup for you.
Pine Lakes is a neighborhood in Jacksonville, Florida that we offer junk removals in. Pine Lakes mostly features midsize homes that are very reasonably priced. This community dates back to 1994 and has continued to develop over the years. And we love keeping our communities safe and clean!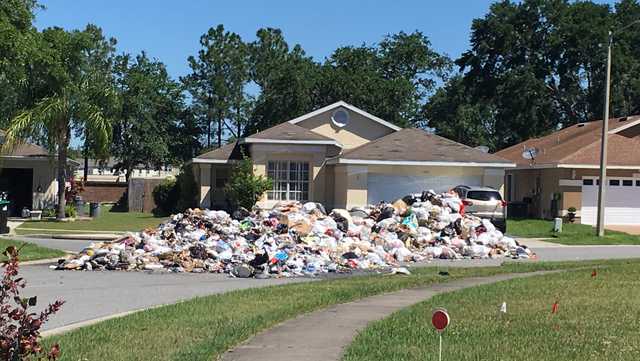 Our professionals provide full property clean outs from homes, condos, office, and business. This includes all furniture, clothing, debris in the back yard or side of the house, and shed removal. We also clean up vacant lots of illegally dumped debris or garbage and trash clean up.
We work with homeowners to dismantle and/or remove sheds and hot tubs or any unwanted furniture and will pick up any waste and debris from their property, regardless of its location.
Property managers also trust us with hauling services from rental properties on short notice or for fast and friendly same day service to have the rental unit ready for new tenants throughout Orlando, FL.
**Our office is 15 to 20 minutes from your home or business.
We also offer Trash and Recycling Bin Cleaning!
Spick and Span Garbage Cans provides ultra high-pressure trash and recycle bin curbside cleaning services. Our high quality cleaning system leaves your curbside collection bins disinfected, deodorized, and smelling fresh. Sign up today by clicking the link below!